1869 vues
| | |
| --- | --- |
| Genre | Hip-Hop, Grime, underground hip-hop, dubstep, rap |
Dope D.O.D. is a hip hop crew from the Netherlands. After releasing their first internet album Fountain of Death in 2008, accompanied by the 2 video's "Double Jeopardy" and "Insane", their new video "What Happened" Premiered the 1st of January 2011 on Vidzone Playstation 3, worldwide and got over 250,000 views on youtube within 4 weeks, now they are about to hit the world with their debut album "Branded" dropping Sept. 2011. Collaborating with the likes of Sean Price and Simon Roofless backed by production from some of the hottest producers in the dutch underground (Including P the Dope D.O.D. crew) you can expect nothing but the real raw.
The Crew consists of mc's: Dopey Rotten, Skits Vicious and Jay Reaper. Peter Chimunya is their producer. Ghosttown (Groningen) is where they came together but they all have international roots from Africa to England. The music they make is inspired by the mid 90?s hardcore hip hop from America. It has elements of European electronic styles like dustep and drum and bass mixed into the beats. With revolutionary video's, outlandish lyrical subject matter combined with a lot of witty punch lines and cartoonish violence, they are the next evolution of rap music.
Skits Vicious: "We have the same vision but different rap styles, we throw these together and that creates the Dope D.O.D. sound. Its definitely inspired by those that came before us, but we are not trying to recycle what has already been done. Being original with your sound, takes you back to the days when rappers had to have their own unique style to be respected as lyricists. This is the frame of mind Dope D.O.D. is in. Building on what paved the road for them and bringing a new style to the table.
Aside from the music they have a visual arts team, that does photography, video and paintings. Playing a major part in the creation of the Dope D.O.D. universe. These are the following 4 individual artists: Walker Pachler, Andres Fouche, Anton v/d Linden and Ruben v/d Linden. Each of them has a quality of their own, sometimes working together or delivering solo work for the crew. After taking it to new heights with their latest release, they are currently working with Dope D.O.D. on a new up coming video. Its a creative family that works together as one.
So far Dope D.O.D. participated in the grotto Prijs Van Nederland 2009 a national competition in which they ended 3rd place. The final was held in Amsterdam Paradiso.
After working on Branded in 2010, they have a new list of shows coming up. Most note worthy would be their place in the line up at Bridging the gap festival including Wu Tang Clan, Masta Ace, Sean Price, Smiff n Wessun, Dead Prez and more. Receiving lots of love from county's outside of the Netherlands, it wont be long until they start doing shows abroad.
MEMBERS : JayReaper, Skits Vicious and Dopey Rotten, Peter Chimunja Songolo (Producer)
GENRE : Hip-hop, hardcore, dubstep
LINKS :
Dope D.O.D. website : http://www.dopedod.com
Dope D.O.D. on Jarring Effects : www.jarringeffects.net/en/booking/91_dope-d-o-d-
Dope D.O.D. on FaceBook : http://www.facebook.com/pages/Dope-DOD/46296499339
Dope D.O.D. on MySpace : http://www.myspace.com/duoofdarkness
Dope D.O.D. on Twitter : http://twitter.com/#!/dopedod
Dope D.O.D. sur YouTube : http://www.youtube.com/user/DopeDOD
Dope D.O.D. on Last Fm : http://www.lastfm.fr/music/Dope+D.O.D.
CONTACTS :
Booking France, Swiss, Austria : Jarring Effects, Valérie Bader
mail : val @ jarringeffects . net
office line : 0033 478 305 029
Management : 3S Music, Andries van Wieren
mail : 3smusicproductions @ gmail . com
Press : steijn @ ourconcern . com
Source
Top Titres
1
What Happened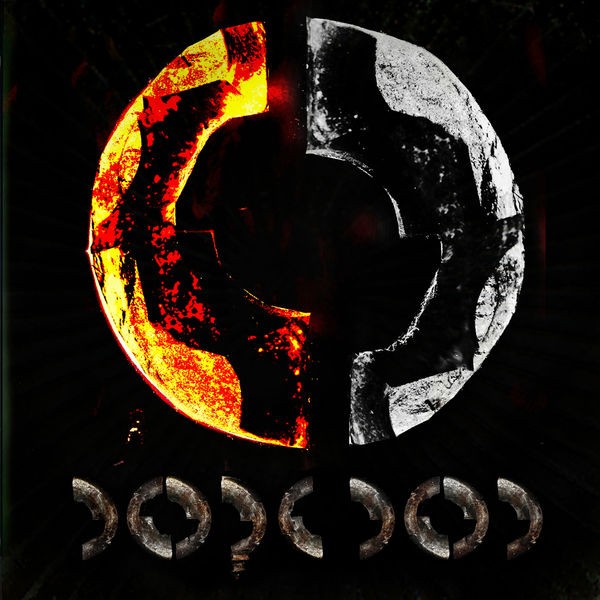 2
Gatekeepers
3
Branded
4
Redrum
5
rocket
6
Witness the Crispness
7
The Island
8
Brutality
9
Combust
10
Blaow!!!
Top Albums